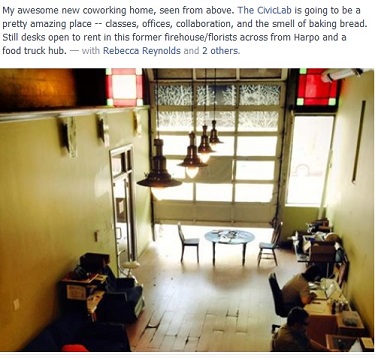 Thanks to organizer Erica Sagrans for posting this to  Facebook! We are in the process of re-designing the space so it will be fun and super friendly and useful to be at. Please stop by at 114 N. Aberdeen to see what we have planned for the CivicLab!
Rent a desk or a "floating" space with us!
Teach a class or workshop here!
Hold a meeting or retreat here!
Produce a special event here!
Contact us at [email protected].