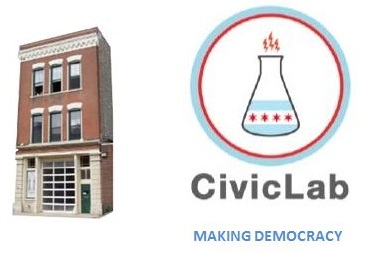 CivicLab was a co-working space in Chicago's West Loop at 114 N. Aberdeen Street dedicated collaboration, education and innovation for social justice and civic engagement.  We were a "do tank." Our call to service was – Investigate. Fabricate. Educate. Activate. We opened our doors on July 1, 2013 and operated for two eventful years closing on June 30, 2015.
We are still innovating for democracy via the TIF Illumination Project, the "Chicago Is Not Broke" Book Project and the upcoming Public Defender Project. We do not get any funding so our work relies on people like YOU. If you'd like to make a non-deductible but welcome investment in democracy, please use this PayPal button:
Watch a one minute video introduction.
Listen to this 17 minute interview on WGN 720 from April 2015. A great intro to the CivicLab and the need to DO democracy.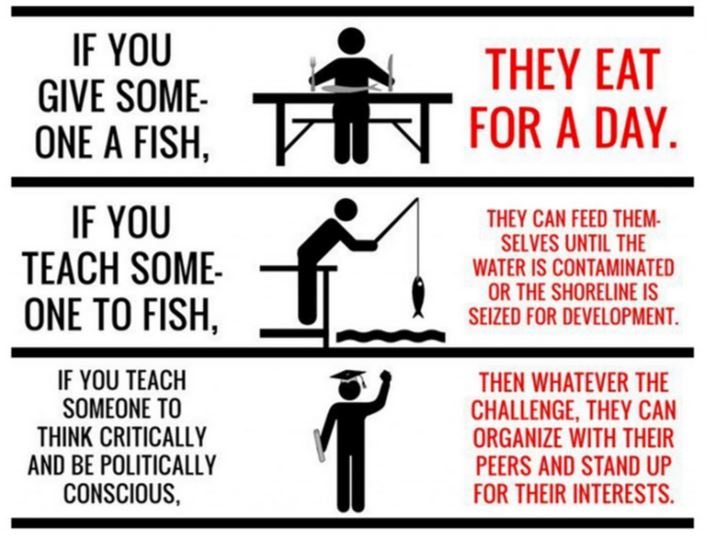 At the CivicLab we offered opportunities:
Co-Work. Rent a permanent desk for $200/month. Be part of a community of dynamic people and organizations who all want to see a better world and are working to make it happen!
Learn. Take a class and gain some civic skill and knowledge. It's like a Democracy Gym here! Build your civic muscles at the CivicLab. Here is a list of our offered workshops.
Teach. Share your civic skills, experience and knowledge by offering a general admission workshop at the CivicLab. we split all class fees 50-50 with our instructors.
Meet. Our space was used for meetings, events, retreats and celebrations.
The community of co-workers at the CivicLab included: Chicago Votes, The Young Invincibles, Moms United Against Violence & Incarceration, Move To Amend, The New Organizing Institute, The Roosevelt Institute, The Chicago Area Fair Housing Alliance, Restore The Fourth, The TIF Illumination Project.
Take a look at our Flickr photo sets to see some of the amazing work taking place at the Lab!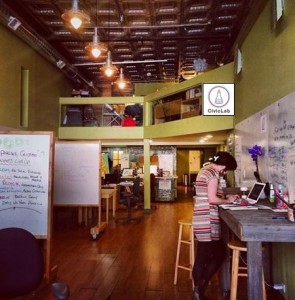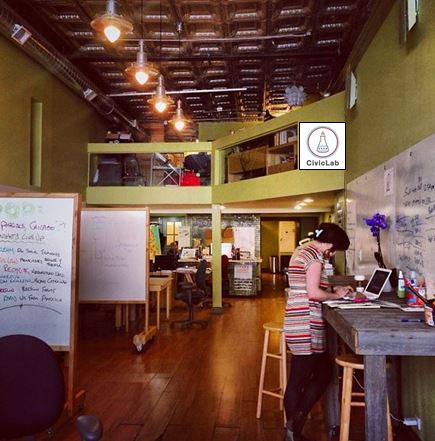 We wanted to ask the question: What is civic literacy? What should you know and what should you know how to do to be an engaged and active citizen? We want to TEACH those things. Perhaps these skills might include "How To Read A Budget," "How To Chair A Meeting," "Ward 101," "How Your School Works," "How To Start A Block Club." We'd also like to work with master organizers and get them to offer workshops aimed at community organizer and change agents. We'd like to offer these classes at the CivicLab and also online.
We wanted to do RESEARCH. Why do people vote? Why do they NOT vote? Why do people volunteer? How do people learn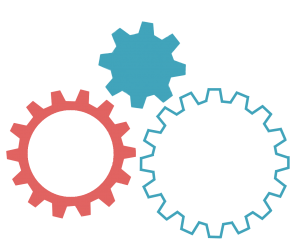 about current events? We offered  academic experts and other seasoned civic engagement practitioners in the region a street-level space to talk about their work – to take it from the academic setting into the community. We hosted forums on topics relating to civic engagement and hear from the folks in the neighborhood.
We wanted to MAKE stuff. We wanted to build and deploy tools that will help activists and community organizers with the routine and predictable problems they have – so their work is more effective and easier to do. We offered low-cost and easy touse tools for Citizen Science efforts.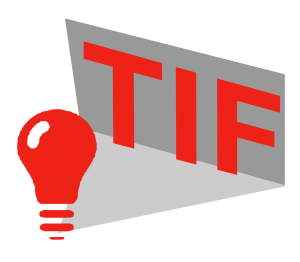 We were a platform for some ongoing investigations into local government finance. We want to experiment with the best ways to reveal and explain how our city works and how our taxes are collected and used. We launched and operated the Tax Increment Finance (TIF) Illumination project that unpacked and explained the TIF program in Chicago on a ward-by-ward basis.
WE THANK EVERYONE WHO PITCHED IN TO MAKE CIVICLAB A REALITY!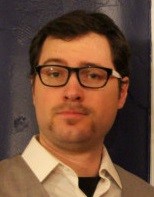 Jacob M. Bruni – CivicLab Space Design Associate
Jacob has a rich and varied professional experience including corporate design, collaborative environments, museum exhibit design, and community-based planning solutions.  His broad base of knowledge and skills allow him to work in multiple aspects of projects, focusing on schematic and conceptual design, programming and design development and construction documentation including detailing and coordination. He excels at multiple media including BIM modeling and graphic rendering. He is able to draw on technical and creative aptitude in equal measure to provide design solutions for challenges of all nature. Mr. Bruni's comprehensive approach to problem solving is an asset to project management throughout all project phases.  Leveraging this skill, he is regularly charged with schedule- critical tasks  while maintaining cooperation among the project team. His calm focus in understanding a challenge and integrity in maintaining relationships means conflicts are resolved quickly. His commitment to community is marked by involvement in non-profit foundations, donating his time and designs for the purposes of creative place-making, community beatification, socially conscious art creation, benefit event planning and the building of public green space.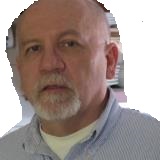 Bill Drew – Chief Data Scientist
Beginning in the late '80s, Bill Drew has written database programs for large corporations and small not-for-profit organizations. With a Masters in Urban Planning, Bill worked on regional quality of life survey results for Metro Chicago Information Center. He moved on to association management, philanthropic, brokerage, and insurance clients. His innovative projects include: a speech-enabled email client for vision-impaired users, a rules- based calculation engine for comparative auto insurance quotes, and a data warehouse for a multi-national insurance firm. Bill has served as president of the FoxPro Users and Developers Group since 2010. Currently he is working to provide public access to property tax data with the Tax Integrity and Fairness Alliance. Before entering in the world of data, Bill was immersed in anti-war, civil rights, and labor activism. One of the turning points in his life was a period teaching English as a Second Language. He is fluent in Spanish and continues to be active in political activity on the southwest side of Chicago.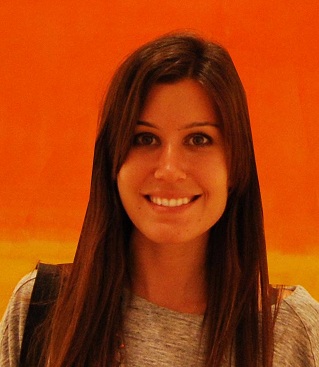 Virginia Duran – Graphic Designer

Virginia was the graphic designer of TEDxIIT 2012 and is currently working for TEDxCibeles 2013. She truly believes in the ethos of 'ideas worth sharing', and the civic dimension that this encompasses. As an architecture student, communication and idea transmission has become one of her main concerns. She has a keen interest in the future of these areas, particularly through web interfaces and phone app design.  Having been enrolled in several student exchange programs worldwide, she has had the opportunity to work with people from many different cultures and backgrounds. France, Spain, United States and Italy, are just some examples of places she has lived.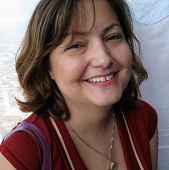 Lisa Ghisolf – Web Designer
Lisa has over 16 years experience in every aspect of design, and has headed up Gizmo Design for the last ten years. She creates websites, logos and marketing collateral for a variety of local Chicago companies, including equity firms, salons, chiropractors and health organizations, not to mention Allstate and Kraft. Lisa designs, develops and speaks regularly on WordPress and website management and development. You can find her on Twitter at @gizmodesign.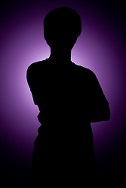 Udthum Google (alias for someone who would rather we not know their true identity) has been a GIS professional for 7 years.  She works in the public sector on GIS data and mapping projects with a variety of local government agencies.  In collaboration with these agencies she develops maps, atlases, and map applications that help facilitate local planning and decision-making.  After business hours, she provides her GIS expertise to non-profit organizations like the Civic Lab, Farmworker & Landscaper Advocacy Project, Latino Policy Forum, and Chicago Women's Health Center.  She has been working on the TIF Illumination project for two years.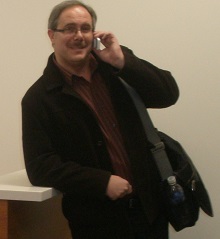 Ed Linn – CivicLab Space Designer
Principal with over 15 years at Chicago Design Network; Ed Linn is experienced in all aspects of the built environment including project design, construction and facility management. His understanding and appreciation for technical design issues allows him to easily grasp highly complex, detailed or fast track projects and optimize innovation. This experience provides a unique perspective to both the human, technical and business aspects of interior architecture. Mr. Linn uses a rational, organized and thorough approach toward developing program solutions and skillfully integrates complex technical aspects with project goals. This disciplined approach to design results in highly developed designs that are visually expressive while presenting clear and logical solutions. He is an expert in building code analysis with respect for integrating key issues into the design at the earliest phases. His excellent organization, communication and project management skills can easily tackle the most complex projects or schedules.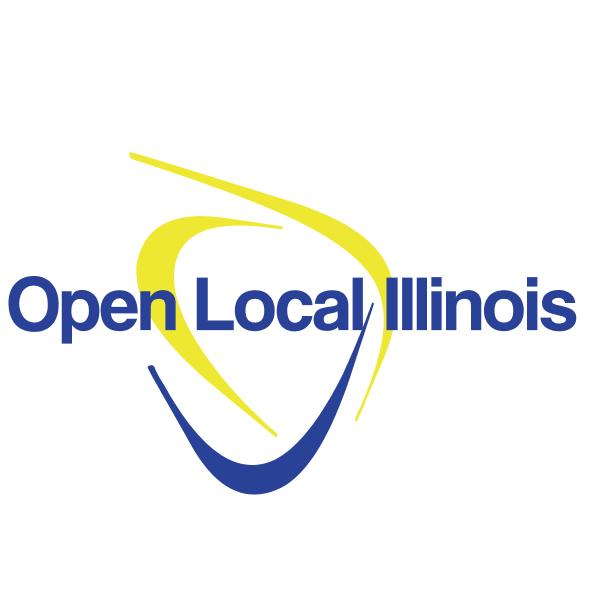 Open Local Illinois is a non-partisan, not-for-profit educational organization, that is dedicated to educating the public on transparent practices in local government, and conducting research on the business of local government entities. We work to educate residents on the practices of their local government entities through research, allowing them to be more informed citizens and voters.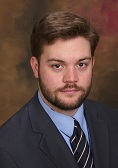 Rob Ross – Research Assistant
Rob is a Ph.D. student in economics at University of Illinois at Chicago. His current research interests include tax policy, urban development and welfare reform.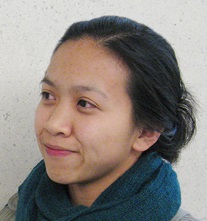 Carlyn So – TIF Illumination Project Graphic Designer
Carlyn So is an architectural designer with a devoted interest in addressing social equity issues and revitalizing existing buildings.  With a passion for understanding how the government can play a more meaningful role in society, especially in her hometown of Chicago, Carlyn often ties planning, community & economic development, and graphic mapping into her projects.  She believes design is a powerful problem-solving tool that can enhance public policy as a vehicle for progress, explain complex socio-economic systems and trigger conditions for a more humane society. Her design firm is RESUS Studio.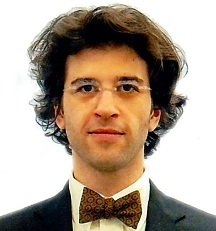 Benjamin Sugar – C0-Founder –  [email protected]

Benjamin is a core team member at Between the Bars, a paper based blogging platform for people who are incarcerated.  Intellectually, he has been greatly influenced by the work of constructionist learning theorists such as Seymour Papert and Mitch Resnick, the design philosophies of John Maeda and Erik Von Hippel, and Ben Shneiderman's vision for the future of computing, Genex.   He has been deeply inspired by the communities created at Sprout and the MIT Center for Civic Media.  In coding, Benjamin enjoys working with processing.js, d3, and node,js applications.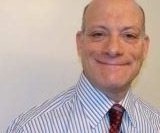 Tom Tresser – Co-Founder, Lead Organizer for the TIF Illumination Project – [email protected]
Tom has been an educator, activist and champion of civic engagement for most of his adult life – he did his first voter registration campaign in 1972. Tom has started or led twelve nonprofit enterprises in the arts, community development and civic engagement. In 1994 Tom organized "42nd Ward Citizens for Chicago's Future," a grassroots effort that was part of a successful regional coalition to stop the expansion of casino gambling into Chicago. He was the founder of the Community Arts Program at Peoples Housing that combined cultural programming with training and micro-enterprise. He has been fighting privatization and leading efforts to inform citizens about the true state of local government finance, corruption and service quality. He was a co-founder of Protect Our Parks, which litigated successfully to stop the Latin School from privatizing part of Lincoln Park in 2008. In 2009 he was a co-leader of No Games Chicago, which was an all-volunteer citizen's effort that worked to defeat the bid for the 2016 Olympics.  In 2010 he was the Green Party candidate for Cook County Board President. He teaches classes on creativity, public policy and civic engagement for several local universities. On July 4, 2014 Tom launched The Public Defender Campaign, a completely crowd-led and funded effort to stop privatization and expand public service in Chicago. Follow @tomstee. LinkIn with Tom. Connect on Facebook.
ADVISORY COUNCIL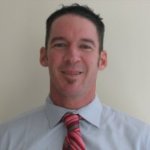 Shawn Healy
Shawn is the McCormick Foundation Civics Program resident scholar where he serves as the in-house content expert and voice of program through public speaking and original scholarship. Before joining the McCormick Foundation, he served as a social studies teacher at the high school level, where he taught American Government, Economics, American History and Chicago History to juniors and seniors at Community High School in West Chicago. He also served as the faculty sponsor of the Junior State of America chapter and the Fed Challenge Team. Healy previously taught at Sheboygan North High School in Wisconsin from 1999-2001 and also coached football, basketball and track. A 2001 James Madison Fellow from the State of Wisconsin, he holds an MA from the University of Illinois at Chicago in political science and earned a bachelor's degree with distinction in Political Science, History and Secondary Education from the University of Wisconsin at Madison. Healy is currently a doctoral candidate within the Political Science Department at the University of Illinois at Chicago specializing in American and urban politics.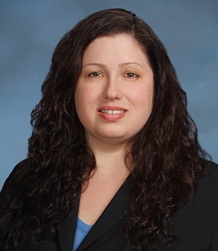 Natalie Brouwer Potts
Natalie currently serves as the director of the Chicago-Kent College of Law Center for Open Government. She works closely with IIT Chicago-Kent law students in the Center for Open Government Clinic to advise and represent citizens who seek legal assistance in advancing government transparency and accountability.
Prior to joining the Chicago-Kent faculty in June 2009, she was an attorney and community organizer for nonprofit government watchdog organization Citizen Advocacy Center (CAC). While at the Elmhurst-based CAC, she monitored local government bodies for legal compliance with state open government laws and engaged in First Amendment advocacy. She assisted with drafting a publication titled Accessing Government: How Difficult Is It? – a systemic overview of open government laws with recommended statutory and policy reforms for Illinois and four additional states.
Prior to her open government work at CAC, she was a civil litigation attorney for McGuiness, Norris and Williams, a Washington, D.C., law firm. She represented clients in state and federal courts around the country. Most recently, Natalie was the supervising attorney and professor for the Immigration Clinic at Chicago-Kent. She provided business and family-based immigration representation to individual clients and companies.
Natalie received her undergraduate degree from the University of Chicago, spent four years studying and teaching undergraduates in a political science Ph.D. program at Indiana University (Bloomington), and received her J.D. from Cornell Law School. As a Cuban-American attorney fluent in Spanish, she is a member of the National Hispanic Bar Association. She is also a member of the board of governors for the Chicago Council of Lawyers. Director Potts is licensed as an attorney in Illinois and the District of Columbia.

 Kate Pravera
Kate is an accomplished nonprofit executive, educator and consultant with more than 30 years of experience building partnerships across public, private and nonprofit sectors and working across disciplines. In 2000, she established the Certificate in Nonprofit Management online program at The University of Illinois at Chicago, the first online, instructor-led professional development credential for nonprofit practitioners in the U.S. Her extensive knowledge of the nonprofit sector and management of nonprofit organizations has shaped the CNM program for more than 10 years.
Kate specializes in program and curriculum design for professional development initiatives that promote social change. Utilizing a highly participatory and results-oriented approach, she has shaped the successful design and facilitation of numerous professional development workshops, conferences, graduate-level courses and online classes. She has served as founding executive director of the Chicago Community Loan Fund as well as the Child and Adolescent Bipolar Foundation.
As a senior consultant at Millennia Consulting LLC, she established a practice centering on planning, design and evaluation services, including business planning, curriculum design for adult learning, program design and organizational development. Kate holds a PhD in social ethics from Northwestern University.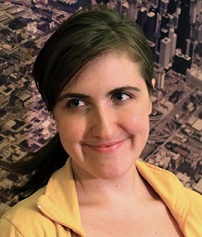 Rebecca Reynolds  
Rebecca is Program Director at Chicago Votes, a non-partisan, way awesome, civic organization created for and by leaders from the city's Millennial and Hip Hop Generation which aims to engage Chicagoans in the political process. An experienced campaign manager who specializes in field work, volunteer organizing and youth engagement, her passion is finding innovative and fun ways to make democracy hands-on. She has served as the director of citizen outreach with the The Fund for the Public Interest Research Groups in Chicago and Washington, D.C., where she worked primarily with college students advocating and fundraising for issues ranging from gay and consumer rights to environmental protections. She has run competitive electoral campaigns for candidates running for alderman, state representative and committeeman. She is on the board of the Dill Pickle Food Co-op, Chicago's only cooperative grocery store and Progressive Alliance PAC, a political action committee working to elect progressive candidates to office.
Rachel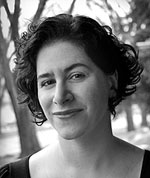 Weber
Rachel Weber is an Associate Professor in the Urban Planning and Policy Program at the University of Illinois at Chicago where she teaches courses and conducts research in the fields of economic development and real estate finance.  She is also the Associate Director for Research and Program Development at UIC's Great Cities Institute.  Much of her recent work has focused on the design and effectiveness of property-tax based incentives for urban development; recent publications on this topic have appeared in Urban Affairs Review, The Journal of the American Planning Association, Regional Science and Urban Economics, Housing Policy Debate, and Urban Studies.  In addition to her academic research agenda, Dr. Weber has served as a consultant to local governments and community-based organizations on issues related to public incentives and neighborhood revitalization and has been a PI on several research and technical assistance grants in this area.  She received her undergraduate degree from Brown University and her master's degree and doctorate in City and Regional Planning from Cornell University.
————————————————————————————————————————————————