Support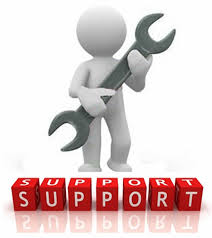 The CivicLab is not a 501 c 3 organization at this time, however, tax deductible donations can be made through our fiscal sponsor, The Investigative News Network. Please use this PayPal link to make a deductible investment in the work of the CivicLab. This page contains all of the INN's non-profit legal paperwork. You can reach us via email @ [email protected]. We're in Chicago's West Loop at 114 N. Aberdeen Street and our hours are Mon-Fri, 9am to 6:30pm.
You can also: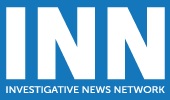 All investments in the CivicLab, of any amount will be listed here, with the date, amount of gift, name of the donor and the city or town in which they reside.  We are listing all contributions starting with the opening of the CivicLab in the Summer of 2013.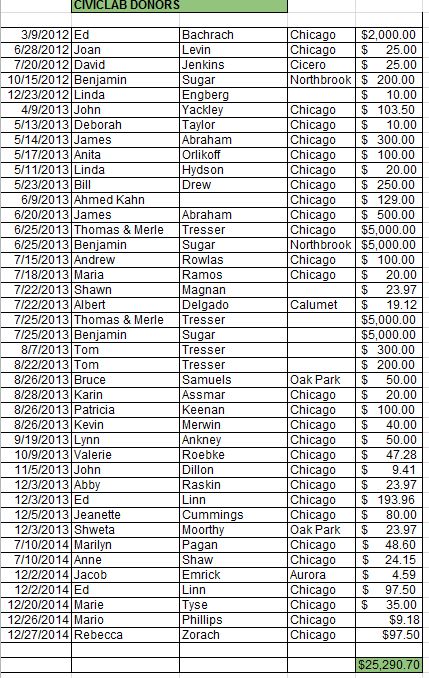 The CivicLab is also thankful to the 80 investors in our first crowdfunding campaign via Indiegogo that raised $3,355 to produce the first in a series of TIF training videos. Get all the details here.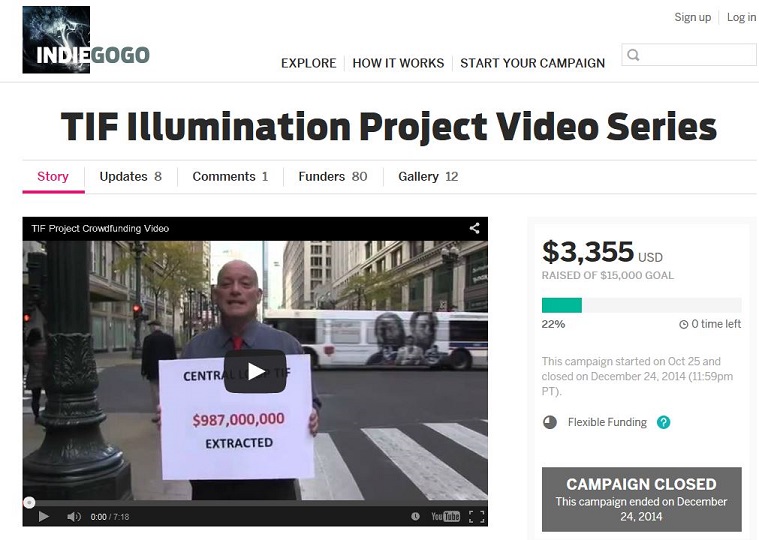 CivicLab received two $1,000 Opportunity Grants from MoveOn.org to get the word out on our petitions: "Put TIF Info On The Property Tax Bills!" and "Mr. Mayor, Empty the TIFs!"

CivicLab received an $800 grant from Shareable to set up a civic science tool kit lending library.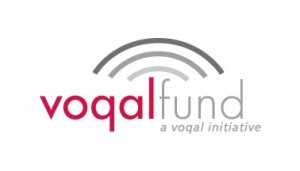 CivicLab is super thankful for the receipt of a grant from the Voqal Fund for $23,000. This generous investment has allowed us to make democracy during 2014!