A monthly gathering of performances exploring ideas about life in Chicago.
FOOD: What's Possible, Chicago?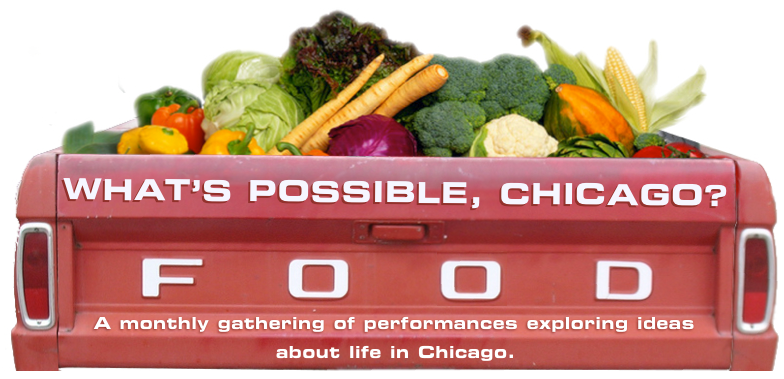 Join us on Thursday, April 24th, at 6:45PM to see what's possible in Chicago!  Our theme for April is FOOD. Plus, it's a potluck! Please bring a dish to share and join the feast. Appetizers, salads, entrees, deserts and beverages are welcome.
The Potluck begins at 6:45PM and the first presenter goes on at 7:30PM sharp.
Here's the all-star line-up:
Nance Klehm, Director, Social Ecologies
Anna Maria Leon, Permaculture Designer & Teacher
Martina Reitmeier, Emotions & Food Choice, Northwestern University
Chef Tsadakeeyah Ben Emmanuel, Majani Catering
Molly Breslin, Breslin Farms
Seneca Kern, We Farm America
Bring a dish!  BYOB!  Facebook here.
Check out the fun from previous WPC's:  SPACE, PASSION.
The short URL for this event = https://wpc-food.eventbrite.com.