State of the State: Illinois Through the Looking Glass of the State Data Lab 
Wednesday, January 22, 2014 from 6:30 PM to 8:30 PM
Chicago, IL | CivicLab – 114 N. Aberdeen Street
Register online at https://state-of-the-state-1-22.eventbrite.com.
Truth in Accounting (TIA) is dedicated to promoting truthful, timely, and transparent government financial reporting.   In support of that mission, TIA has developed estimates of debt burdens across the 50 states.  These estimates are the product of an exhaustive search for a wide variety of 'off-balance sheet' items that government accounting standards long excluded from the main financial statements.
Truth in Accounting has also developed a new website research and data resource, called State Data Lab.  This service helps citizens learn about those 50 state analyses, and also provides context for understanding government financial results with a broad range of economic, demographic, and financial information.
This CivicLab session will help attendees learn how to use State Data Lab as a tool for understanding the state of the State of Illinois.  Topics to be discussed include:
Illinois debt – reported and hidden
Illinois debt – how does it stack up against other states?
Factors associated with, and/or causing, the Illinois debt load
Does Illinois really 'balance its budget?'  How about Chicago?
Illinois population and inmigration/outmigration patterns
Government service quality (including welfare/Medicaid) and state finances
The Illinois legal environment:  does it matter for the Illinois economy?
Illinois labor markets, and their relationship with public debt
About the Instructor: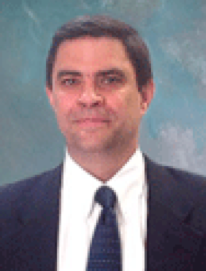 Bill Bergman serves as Director of Research Truth in Accounting. He is responsible for identifying, collecting, and managing State Data Lab. Bergman has over twenty years of financial market experience, including 13 years as an economist and policy analyst at the Federal Reserve Bank of Chicago.  Some of his research projects while serving at the Fed included the role of credit ratings in capital regulation, the implications of national emergency powers for Federal Reserve 'independence,' and writing the Chicago Fed's contribution to the Federal Reserve's 'beige book.'  Bergman earned an M.B.A. and an M.A. in public policy from the University of Chicago in 1990, and currently teaches finance and economics courses at Loyola University Chicago.