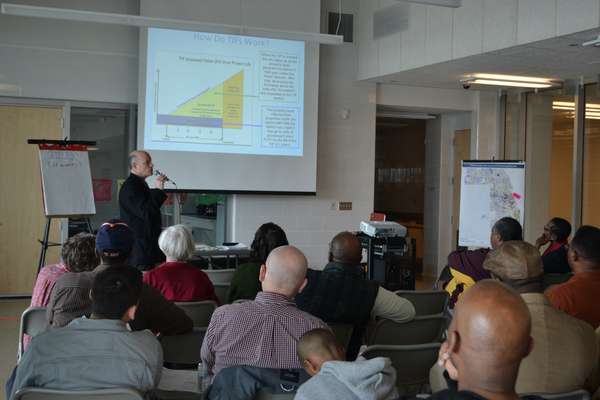 From Progress Illinois, "Dozens of South Shore residents weren't too happy upon learning that a portion of their property taxes have been used as part of the city's tax increment financing, or TIF, program.
Tom Tresser, co-founder of the CivicLab, came to the 7th Ward, and is heading to others, as part of the volunteer-based TIF Illumination Project, which is intended to promote TIF transparency and provide Chicago residents with a snapshot of what the program is — or isn't — doing for their communities.
"I can't believe that it's so much money that's out there that the community does not know about that's not channeling back into our community, especially with all the schools closing," Renita Jones, a South Shore resident of more than 14 years, said after Saturday's meeting.
"It's just amazing to me that (the city is) saying there's no funds, and we have millions of [TIF] dollars that's available that's going to the corporate district, but the lower-class people are suffering from it," Jones added."