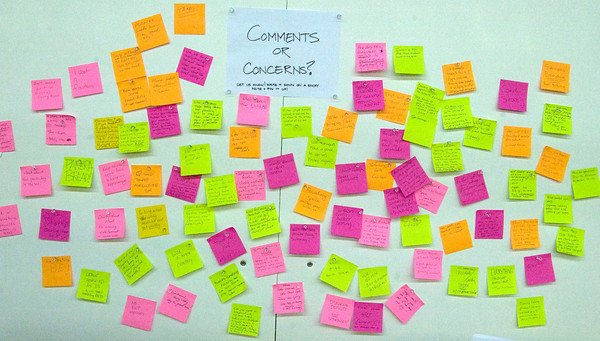 CALLING ALL ACTIVISTS, HACKTIVISTS AND PRACTITIONERS OF CIVIC ENGAGEMENT…
Attend a design hack session on Saturday, June 16, 2012 from 10am – 2pm (pizza lunch will be provided)
to help design the CivicLab. What should it do? What should it look like like? What do YOU need to be more effective in civic engagement and activism? Remember, it wants to be a store front space AND an online place for making useful tools and programs to spur civic engagement and social change. Download a flier. RSVP to [email protected] for address.
Agenda
10am – 10:15am – Schmoozing, get snacks
10:15 – Welcome to space – Nell Taylor, Executive Director, Read/Write Library (http://readwritelibrary.org)
10:20 – Why we are here – Tom Tresser, Chief Tool Builder, CivicLab (www.civiclab.us)
10:25 – Introductions and instructions – Katherine Darnstadt, Founder, Latent Design (www.latentdesign.com)
Break into small groups:
(1) The life-cycle of an activist event/cause – What apps or tools could help along the way?  (Moderated by Rebecca Reynolds, organizer & activist)
(2) What should be in a civic lab? Dream up programming that would then inform a foot print and space plan. (Moderated by Katherine)
(3) Civic Education Primer – What skills should we be teaching, offering, learning to accelerate civic engagement? (Moderated by Nell)  — (I will have a wiki already up that people can take notes directly into)
12pm – Lunch (pizza, soft drinks) – Continue schmoozing, networking
12:30 All groups re-assemble to go over key points to present
12:45 All re-group to hear reports
1:00ish – What next? Who wants to play? Creation of committees to program and plan an editorial calendar, work products and fundraising projects – Official launch November 1?
Contact Us If You Want To Attend…